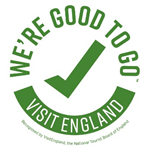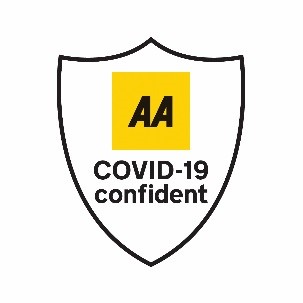 We are now open for guests, and have implemented many procedures to ensure the safety of our guests and ourselves.
We have recently invested in an Airofog U260 cold fogging machine. This machine will be used to deep clean the cottages between stays to protect your health and safety while staying with us.
The Airofog U260 cold fogging machine uses professional V2 healthcare super antiviral disinfectant – a powerful formulation that kills a range of pathogenic viruses including the SARS-CoV- 2 virus commonly known as COVID-19.
A full risk assessment has been undertaken to reduce the risk to guests and to ourselves. This will be available in the cottage for guests to peruse.
We have introduced the following for the safety of our guests and ourselves:
To fog the cottage between stays to deep clean.
To conduct a thorough clean of the cottage, followed by sanitisation with antibacterial products for guests arrival.
Maintain social distance from guests
Request guests to advice us following a stay if they later have symptoms.
Request guests to strip beds, towels and place in laundry bags, empty bins, ensure no food is left, clean appliances, surfaces and bathrooms.
Unfortunately tourist information leaflets will no longer be provided for guests as we are unable to sanitise these.
We trust you will understand the reasons for the above to enable us all to keep safe.